[ad_1]
Harley-Davidson has added another electric bike to its lineup, with a design reminiscent of the company's very first motorcycle, the Serial Number One. The S1 Mosh / Tribute has white tires, a gloss black frame, a carbon drive belt for a smooth ride and minimal maintenance, and cables routed internally to preserve the look of the classic bike.
Harley took its first steps into e-bikes in October 2020, when it announced the launch of Serial 1 – a dedicated spin-off company named after the oldest known Harley.
At the time, we expected the company's e-bikes to go way beyond the budget of the average rider, but it surprised us in November with two models designed specifically for commuters: the Mosh / Cty and the Rush. / Cty Step-Thru, which cost $ 3,399 (around £ 2,600 / AU $ 4,600) and $ 4,399 (around £ 3,300 / AU $ 6,000) respectively.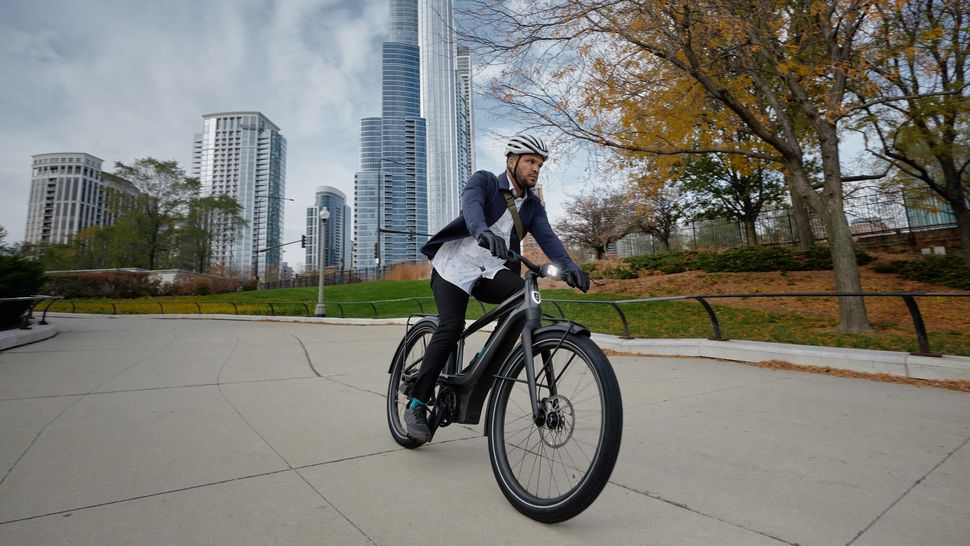 It's certainly not cheap, but not extravagant either. For comparison, our current top-rated electric bike, the Cowboy 4, sells for £ 2,290 in the UK and just launched in the US for a presale price of $ 1,990.
Run your engine
The S1 Mosh / Tribute is a limited edition, with just 650 units slated to roll off the production line (half for sale in the US and the other half for European racers), and priced to match. It went on sale this month for $ 5,999 (around £ 4,400 / AU $ 8,300), which is more of what we'd expect from a company with Harley's heritage.
However, as The Verge notes, what you're paying for here is the vintage style, as the specs of the bike are basically the same as the Mosh / Cty.
The S1 Mosh / Tribute is available for pre-order now from Serial One, with delivery expected at the end of the year, but it will have to be quick; the bike was originally available in medium and large sizes, but at the time of writing, only the medium bike remains in stock.
[ad_2]