KOKOMO – Jo Ann Davis has a lot of experience in the art world – she has made commercial efforts to sell her work over and over again for the past two decades, but so far she has never had showcase to promote its unique brand of works of art.
Eclectic Me, 502 S. Berkley Road, is best described by its name – eclectic.
After opening in October, the small business offered the content of Davis' imagination. This includes a number of reused everyday items – Davis said she particularly enjoys making jewelry from old belts, ties and denim.
"My wheels are constantly spinning," she said, as she showed off some of her wares, including a mink scarf combined with a more recent style collar, an effort to combine something vintage with something a little more modern.
Elsewhere, there are chairs that have seats made from repurposed belts and a number of other vintage decorations or jewelry.
"I'm just looking at something and I'm like, 'Oh, what can I do with this?' And find a new goal for it, "Davis said.
Davis previously had a studio on the second floor of the Kokomo Art Association in downtown Kokomo. However, she said being on the second floor seemed to prevent people from stopping or exploring the studio. Instead, she sought a more visible and accessible storefront location.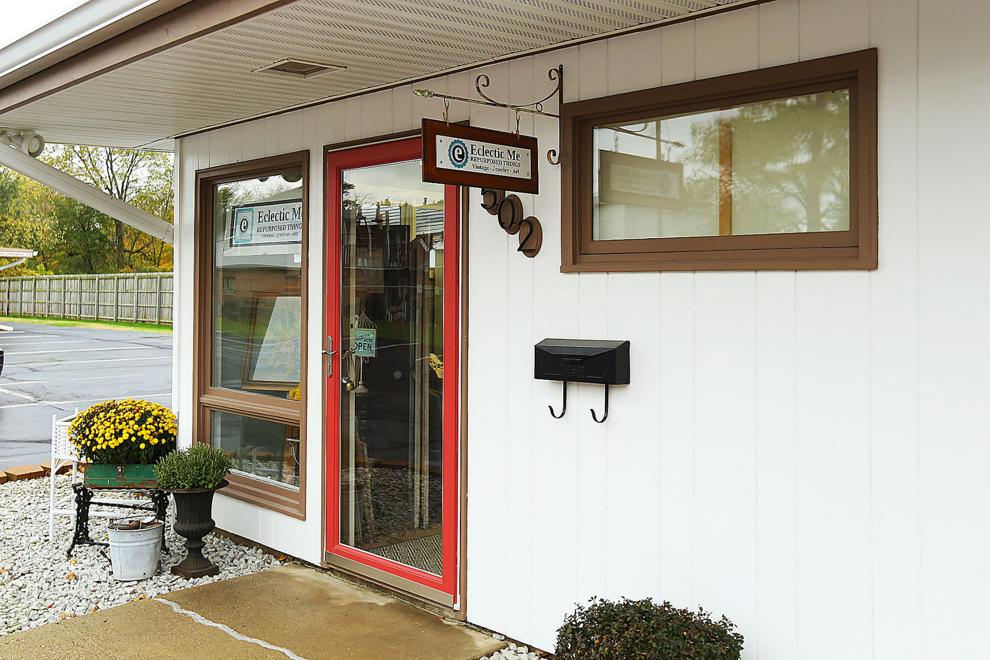 With its location on South Berkley Road, she said she hopes to have outdoor markets from 2018, and also hopes to expand her art classes.
In August, Davis' student Isaiah Keyes, 8, became the youngest person to exhibit his work at the Artworks Gallery. Now Davis has said she hopes to hire more students.
Her classes tend to focus on the history and technique of the art, she said, and her new store also offers a place where she can teach the classes.
In 2018, she also wants to teach courses for adults. With that in mind, she said she had some ideas for the classes. One is to have an open session where students can contribute whatever they are working on and work together, and the other is to have all students work together on a project that will be completed in one class. .
The items available at Eclectic Me change all the time, Davis said, and she encouraged people to stop frequently to take a look.
"You never know what you'll find here," she said.
Eclectic Me will be hosting a Holiday Open House from 9 a.m. to 6 p.m. on November 16 and from 11 a.m. to 8 p.m. on November 17, and will feature holiday-themed articles.
The store is on Facebook, where Davis said she posts numerous photos of her work, and can be reached at 765-513-5502.
The store is open from 11 a.m. to 4 p.m. Monday to Thursday, by chance and by appointment.